The McMinn County Emergency Communications District was established in 1989 by referendum to provide quality, comprehensive enhanced 9-1-1 service to the residents of McMinn County in East Tennessee.
The District is directed by Marvin Kelley and is governed by an eight member Board of Directors.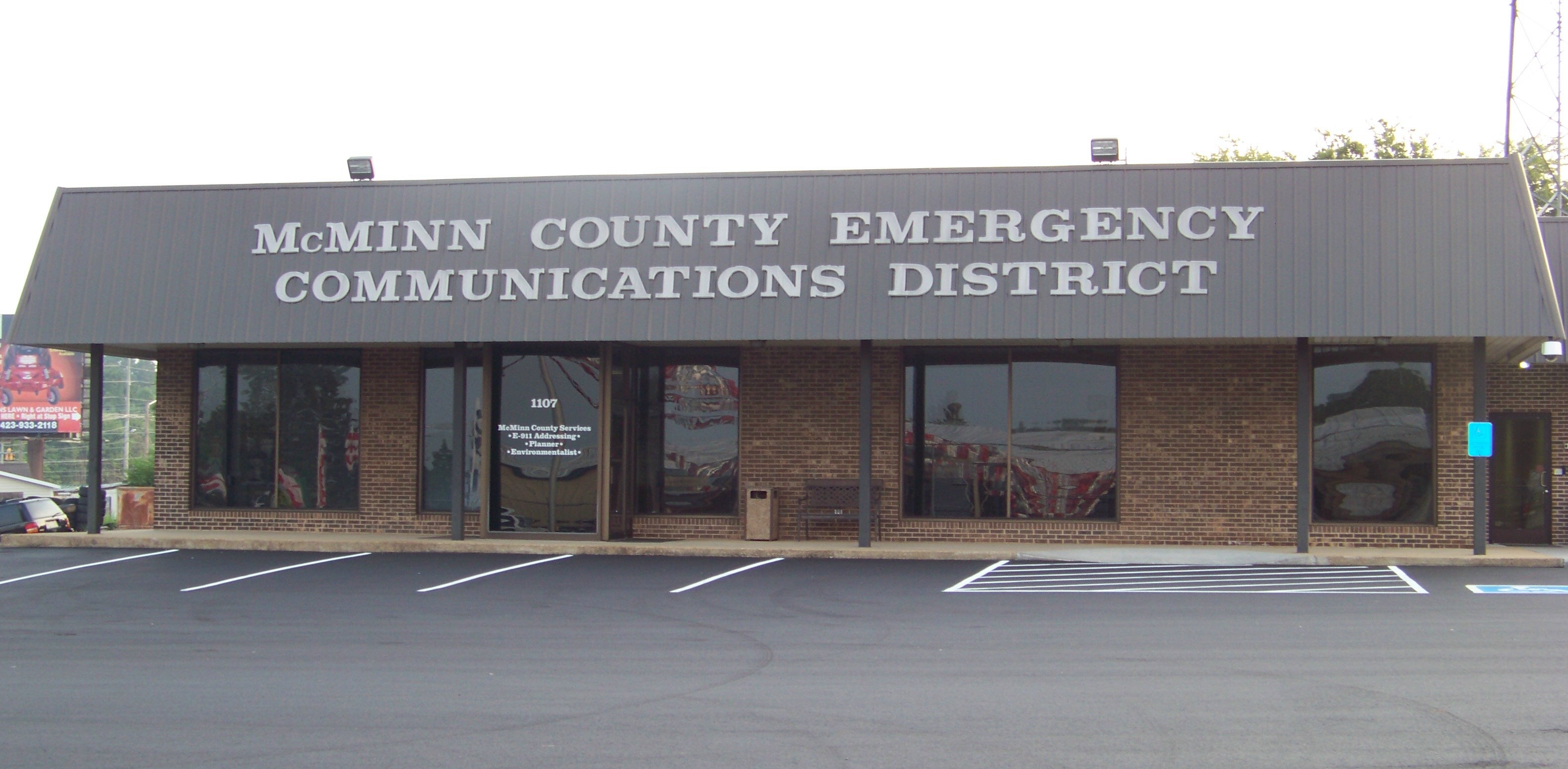 We are located at 1107 S. Congress Pkwy in Athens, TN
The Office hours are 8:00 am to 4:00 pm Monday - Friday
excluding regular Holidays.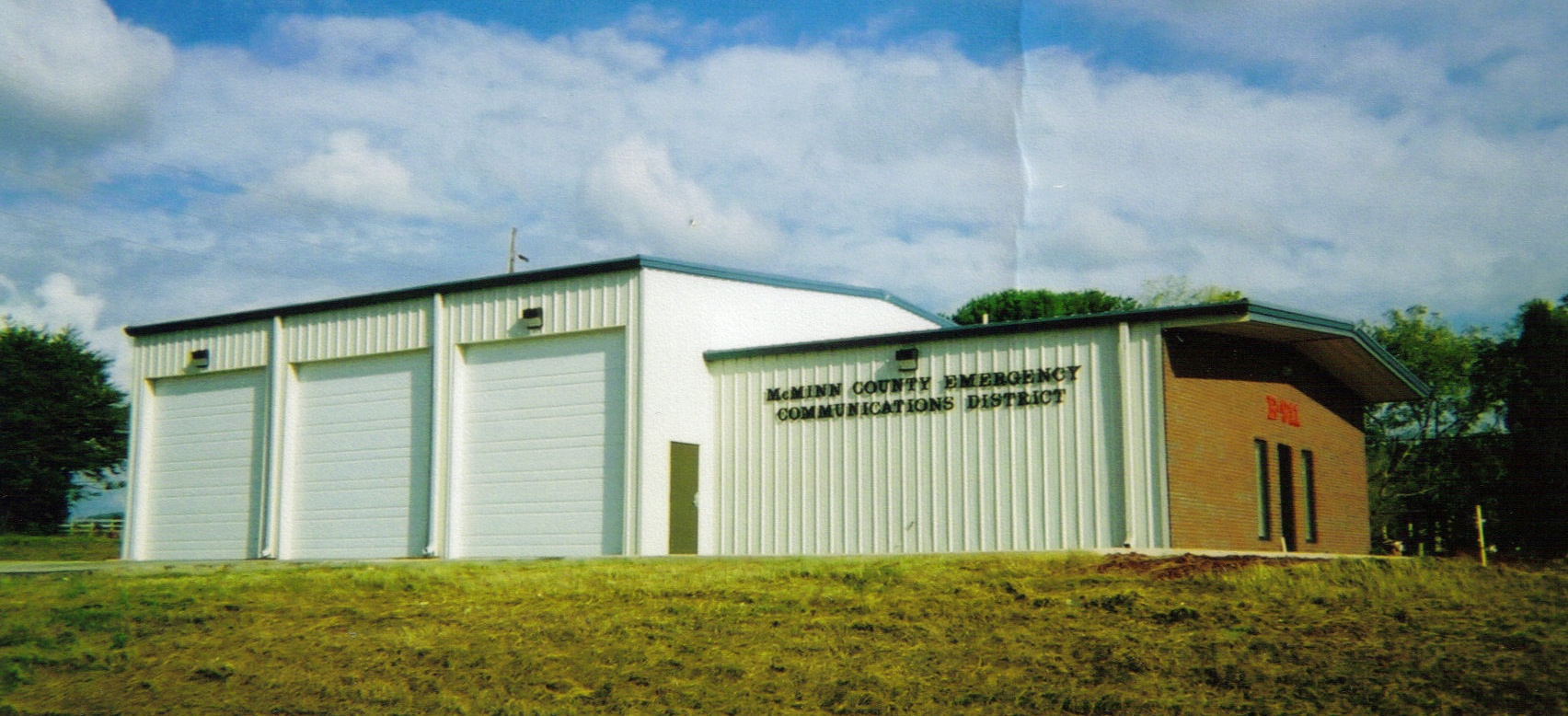 Our Back-up 911 Center is located at 115 County Road 500 in Etowah, TN 10 miles from our main location.
Emergency Services continue 24 hours a day 365 days a year.